October's YFGM: Further Update
As we announced in August, YFGM is currently making plans for our first in-person event since before the Covid-19 pandemic began.
Unfortunately, we haven't been able to go ahead with the original plan of holding this event in Sheffield. Trustees have been working hard to find an alternative venue and we're currently planning for October's YFGM to take place at Bristol Redland Meeting House from 29-31 October.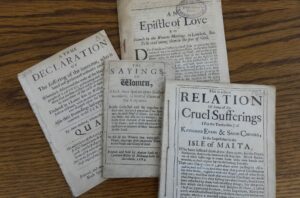 Planning Weekend will be taking place this weekend and one of the main decisions there will be whether to go ahead with an in-person event, and how to adapt our usual ways of working to make sure it is as safe and as inclusive as possible.
We'd like to know how many people want to attend YFGM this October, in-person or otherwise, and whether people are comfortable staying in the meeting house overnight. We've launched a survey to find out, so please let us know – it's only two questions so it won't take long.
At this point, we are expecting to have a cap on the maximum numbers that can attend, so if you're interested make sure you fill out the survey by Friday 17 September at 5pm, as those who respond will have the first opportunity to secure in-person spaces at YFGM.
In love and Friendship,
YFGM Trustees
Click here to complete the survey